OUR
23 YEARS
EXPERIENCE AT YOUR SERVICE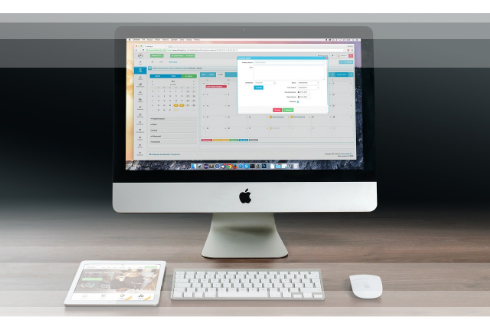 WebLink4u have been designing bespoke business websites for over 23 years and specialise in providing cost effective web site solutions for medium-sized and small business users.

Services include business web site design, website hosting, search engine optimisation, domain name registration, ecommerce retail shopping cart solutions and dynamic displays using PHP and online MySQL databases.

Sample web designs can be viewed on the Portfolio page.
WebLink4u Limited
Registered Office:
7 Plas Y Fedwen
Coed Y Cwm
Pontypridd
CF37 3EX
Registered in
England & Wales
VAT No: 748 1756 02
Tel: 01443 791905
Email: info@weblink4u.co.uk
WEBSITE MANAGEMENT & PRIVACY
WebLink4u
will completely manage and control your website project from start to finish and for as long thereafter as you require. This includes registering and controlling your domain name(s), managing website hosting, and supporting your website for at least 12 months from the projectstarting date. Or even longer if required!
And as long as you can provide outline information to add to your site,
WebLink4u
will even do the copywriting and turn your outline information into appropriate website content.
WebLink4u does not collect or store any personal data from individuals except that which is required for day-to-day business contact by phone, email or written correspondence.




Such data is recorded as follows:




Email Address Book

- Email address and the contact name provided by you in your email correspondence to us.

Accounts Software

(offline): Contact name only.

Customer Database (offline): Primary contact names, email addresses and phone numbers where appropriate.

No other personal data relating to individuals is held or recorded by WebLink4u in any form.




Any personal data provided when completing contact forms on this website is only used for business contact purposes and nothing else.




Payment facilities on our website, when available, are managed by PayPal and only requires brief business details, no personal data.




WebLink4u does not use mailing lists or any other bulk mailing facilities.




WebLink4u does not use cookies, but they may be used by third party tools required to ensure the smooth functioning of the website.




WebLink4u does not sell or rent personal data to any third parties for any purpose.

Personal data is only used as highlighted in this policy.




The limited personal data held by WebLink4u can be modified or deleted on request at any time.